ECPM PARTNERSHIP :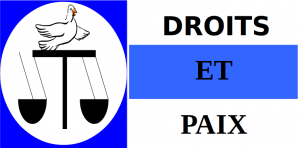 ECPM has been active in Cameroon since 2010, in partnership with the Network of Lawyers Against the Death Penalty and the platform « Droit et paix ».
FEDERATION
– supporting the creation of a network of lawyers against the death penalty ;

– encouraging Cameroon abolitionist actors to form a coalition.
STRENGTH
ECPM carries out strategic assistance work with the network of lawyers. Events are organised to encourage the exchange of good practices with the Central Africa Coalition and training sessions for lawyers from the NGO.
ADVOCACY
– supporting a reform of the penal system and the Universal Periodic Review ;

– monitoring information, particularly as regards the situation in the north of the country where attacks by Boko Haram are rekindling the temptation of the death penalty. ECPM is also supporting the organisation of an observatory of lawyers in the region.
EDUCATION
ECPM supports school visits to raise awareness about human rights. In particular, a number of schools participate in the drawing competition for abolition of the death penalty. Public debates around this issue are also organised.