ECPM PARTNERSHIP :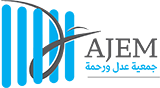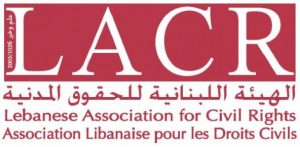 ECPM has been active in Lebanon since 2010, in partnership with the Lebanese Coalition Against the Death Penalty and the NGO Justice et miséricorde (AJEM), and the Lebanese Association for Civil Rights (LACR).
FEDERATION
– enabling the Lebanese Coalition to participate in the main international abolitionist events ;

– working on the creation of a Lebanese parliamentary network against the death penalty in partnership with the members of World Action Against the Death Penalty.
CONCRETELY
In 2016, ECPM facilitated the participation of a strong Lebanese delegation at the 6th World Congress Against the Death Penalty organised in Oslo, and at the General Assembly of the Moroccan Coalition Against the Death Penalty organised in Rabat. ECPM also enabled several Lebanese parliamentarians to take part in the regional training sessions organised in Morocco.
STRENGTH
– assisting the Lebanese Coalition structurally and strategically with the aim of increasing the number of members and enabling it to have a presence across the country ;

– supporting the organisation of the General Assemblies of the Lebanese Coalition, organising training sessions for its members and developing communication tools.
ADVOCACY
– advocating for reform of the criminal code and promoting international instruments such as the UN resolution for a moratorium on executions and follow-up of the commitments made by the country at the Universal Periodic Review ;

– working on the publication of an investigation into the realities of the death penalty in Lebanon.
EDUCATION
– developing a teaching programme with Lebanese middle and high-school pupils. Through visits to schools, this programme encourages meetings with abolitionist figures and witnesses, incarnating the horror of capital punishment ;

– facilitating the participation of Lebanese young people in the international competitions it organises (drawing competition, moot court competition, etc.) ;

– proposing regional forums bringing together young people from across the MENA region.