Relive the 14th World Day with ECPM!

28 October 2016


The World Day is special for our organisation. For 24 hours every year, the issue of the death penalty takes centre stage and all the abolitionist actors come together to publicise their work, distribute information about an issue which is often absent from newspapers, and remind the world of the urgency of universal abolition. It therefore seemed natural to give you a glimpse of what we experience before, during and after 10th October.
For ECPM, the World Day began on 8th October for a first warm-up. Alongside 13 other organisations taking action against the death penalty, we participated in a long day of awareness-raising activities in Paris. Each organisation had a stand setting out a specific method for taking action and was able to meet the public in any number of ways: roundtables, theatre productions, personal accounts, etc. 8th October successfully symbolised the diversity of the commitment to the fight against the death penalty.

[Best_Wordpress_Gallery id="7″ gal_title="Journée interassociative – 8 octobre"] For us, the 14th World Day Against the Death Penalty started on the France Culture radio station. Ndume Olatushani and Susan Kigula, both previously sentenced to death, joined our Director, Raphaël Chenuil-Hazan, at France Radio's broadcasting house to record a programme devoted to the situation of the death penalty across the world.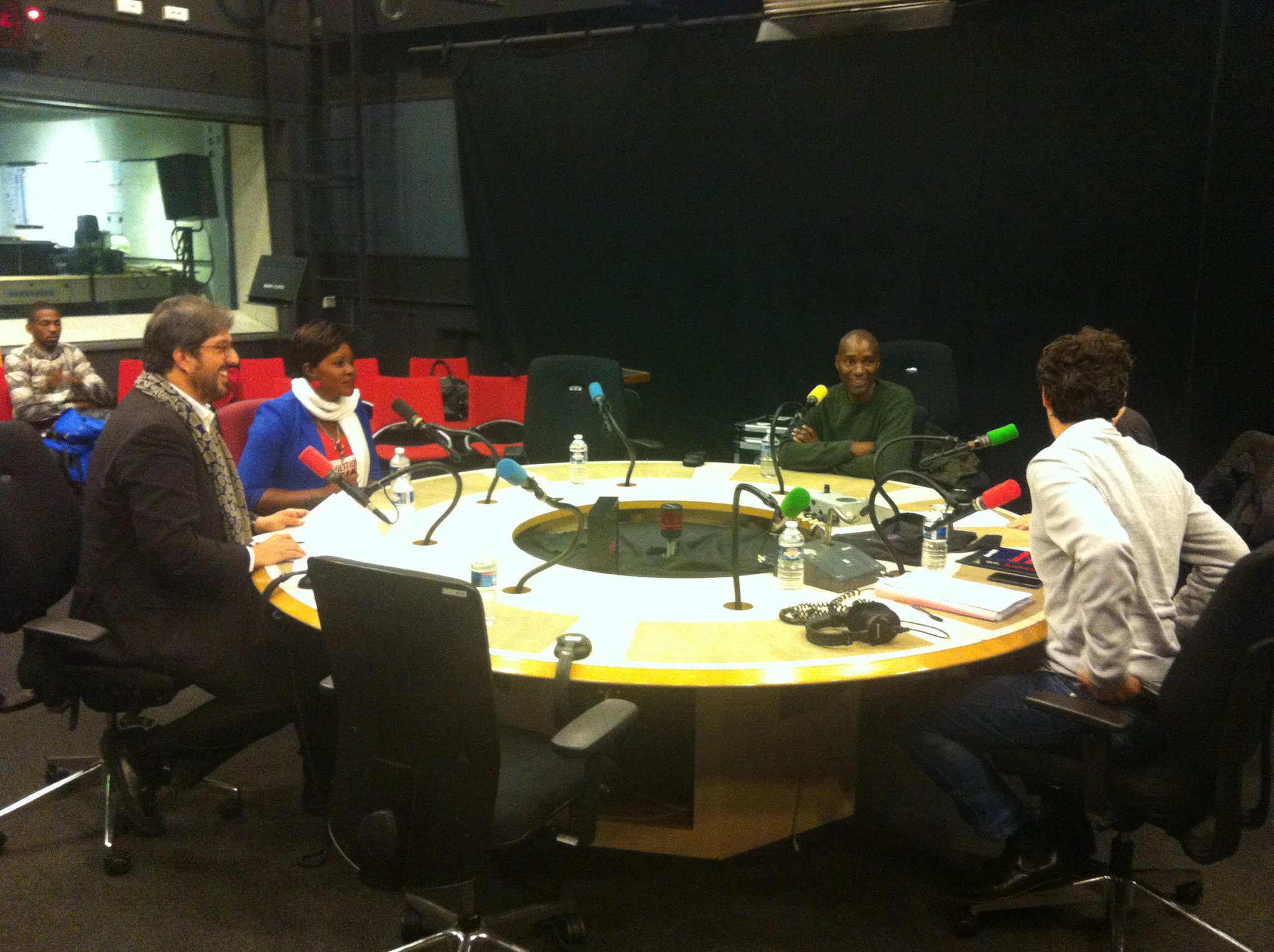 The day ended at the Ministry of Foreign Affairs, in the company of abolitionist actors from the political world and civil society, to hand out prizes to young journalism students from the French-speaking world. From Mali, Burkina Faso, Benin and Cameroon, the four guests had each produced a written or audio report on capital punishment in their own country within the framework of a competition organised by the Ministry, OIF, CNB and ECPM. The Foreign Affairs Minister, Jean-Marc Ayrault, spoke on stage, followed by our Honorary President, Robert Badinter, our Director, Raphaël Chenuil-Hazan, the EU Special Representative for Human Rights, Stavros Lambrinidis, and the Human Rights Ambassador, Patrizianna Sparacino-Thiellay. This prestigious evening ended with a conversation between our two witnesses. You can find the work of our prize-winners on this page.

[Best_Wordpress_Gallery id="5″ gal_title="Cérémonie de remise des prix au Quai dOrsay"] Susan and Ndume continued their stay in France to meet young people. Alongside ECPM's educational team and volunteers from the relay group, they spoke at nine schools to tell their stories and answer questions from students – moments which were often very emotional for both the speakers and the audience.

[Best_Wordpress_Gallery id="6″ gal_title="Interventions scolaires – Octobre 2016″] And don't forget to congratulate our partners across the world who worked to make this an increasingly global day against the death penalty: a debate in Algeria, get-togethers in Tunisia, conversations in the Democratic Republic of Congo, etc. For example, we have just received these pictures from Shams, our Palestinian partner!

[Best_Wordpress_Gallery id="8″ gal_title="Sit-in à Ramallah"]